Resorts World Casino New York City in Jamaica, New York, has installed the latest version of IGT's Dynasty electronic table games.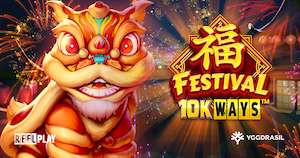 Resorts World Casino players can now enjoy automated roulette on any one of the property's 32 newly installed terminals. The new terminals feature landscape-orientated, ultra-HD displays and a variety of configurability options.
"The newly installed IGT Dynasty terminals offer both casual and experienced players a unique, user-friendly way to play their favorite table games," said Scott Molina, president of Resorts World Casino New York City.
"By introducing the Dynasty terminals to our floor, we've created an approachable table gaming experience for our players that diversifies our offerings."
Source: Intergame Online