Floor Map
Get Around the Casino
Find your way around our two floors of gaming, dining, and entertainment before you even visit.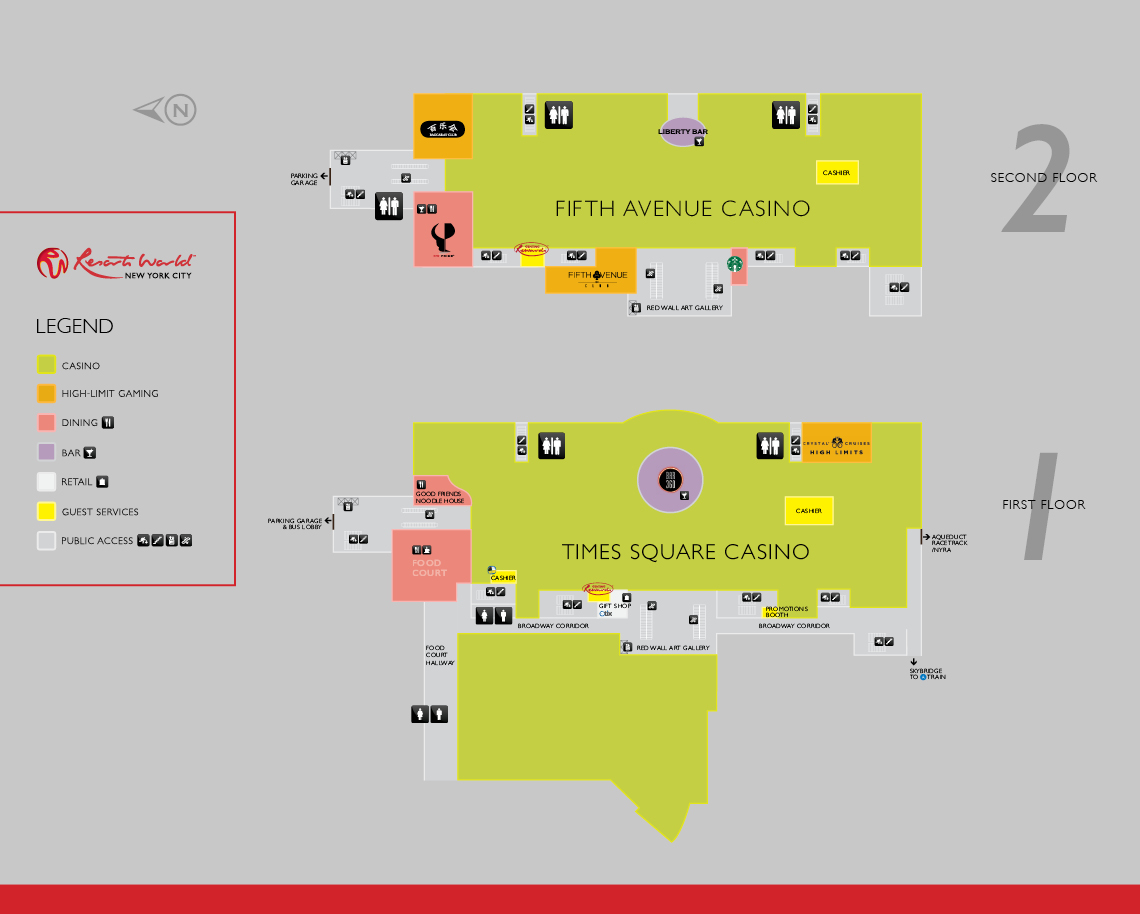 Bag Check Policy
Guest safety is a top concern at Resorts World New York. To maintain a safe environment, we have established a visual inspection policy for bags and/or containers that are brought in by our guests, vendors, and employees. Visual inspections will be conducted by security personnel and may require items to be removed for a thorough view. If a guest, vendor, or an employee chooses not to allow inspection, the bag will not be allowed in the facility. Bags/containers that are left unattended in the facility are also subject to search and seizure.
Items that are not allowed in the facility include, but are not limited to: illegal contraband, alcohol, weapons, hazardous and/or unauthorized materials, or any items that would create an unsafe environment for our guests or employees.