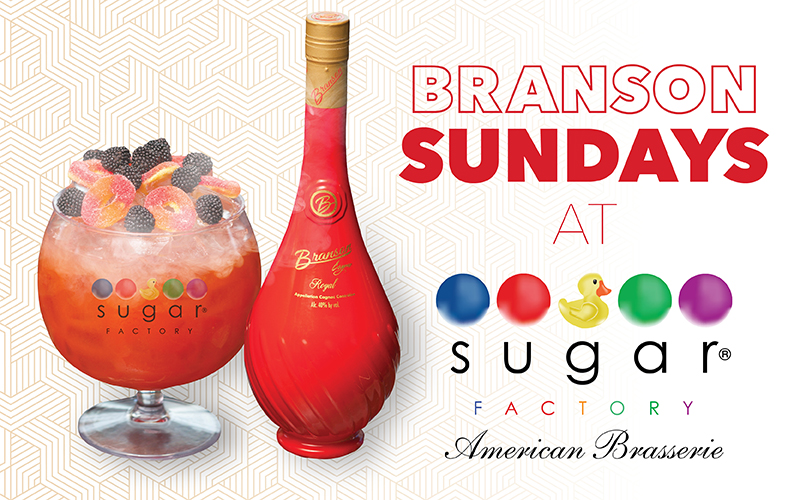 Branson Sundays
Sundays 6PM
Spend your Sunday evenings at the Sugar Factory American Brasserie for their high-energy Branson Sundays. This collaboration with Curtis "50 Cent" Jackson's Sire Spirits brand, allows guests to have an "In Da Club" experience. The larger-than-life cocktails will feature smoking goblets made with 50 Cent's Branson Cognac and Branson Champagne.
Choose from a ton of unique cocktails and over-the-top eats while enjoying live weekly surprise entertainment. Consisting of a live saxophone performance, a wild nightclub-style bottle presentation with sparklers, strobe lights, LED party robots, neon glow sticks and confetti cannons. Not to mention a rotating lineup from NYC's King Cru DJ's such as, DJ Envy, Spinking, DJ Camilo, DJ Wallah, Stepcakes, DJ Self and DJ Fort Nox.
Who knows, you may even get to see 50 Cent!
Reservations via OpenTable