Named "The Most Instagrammed Restaurant in the United States" by Food & Wine Magazine, Sugar Factory offers a sweet escape with locations around the world. Sugar Factory American Brasserie is an eatery and sweet shop known for its lavish dining room, legendary desserts, and premium cocktails.
Located at the porte cochère entrance to the resort, the 218-seat restaurant dining room is a contemporary rendition of an old Paris brasserie bar featuring hot air balloon banquettes, café seating, floral lined walls, two large white illuminated canopy trees, and an impressive DJ booth. A private dining area with a stand alone cocktail bar completes the room, with an additional 14 bar seats for guests to enjoy. Upon entrance, diners are greeted by a life-size, Instagrammable flower wall with neon wall art, and a glamorous dining space including interactive experiences.
The expansive retail confectionery will feature Sugar Factory's signature floor-to-ceiling candy wall with more than 50 types of sweet treats. Sugar Factory Resorts World also has a grab-and-go café with its own entrance and menu. Offering breakfast, lunch and dinner the American Brasserie serves its over-the-top items such as monster burgers, Insane Milkshakes, savory crepes, salads, specialty pastas and legendary desserts. The restaurant's elevated white marble bar seats provide full-menu service complete with Sugar Factory's signature 64 oz. alcohol-infused smoking candy goblets.
Breakfast Menu
Steak & Eggs $31
Farm Fresh Eggs Your Way $16
Four Cheese Omelet $17
Bacon, Egg, & Cheese on Choice of Sourdough Bread,
Croissant, or a Brioche Bun w/ Hash Browns $15
Breakfast Burrito $15
Special Appetizers
Popcorn Shrimp $15
Hawaiian Sweet Rolls: Barbeque Pulled Pork $26
Served During Saturday & Sunday Games
Beer Bucket (5) Corona, Heineken, Coors, Budweiser $25
818 Margarita $9
Wings (8) Served with Fries $14
Menu
Dessert
Specialty Cocktails
Non-Alcoholic Drinks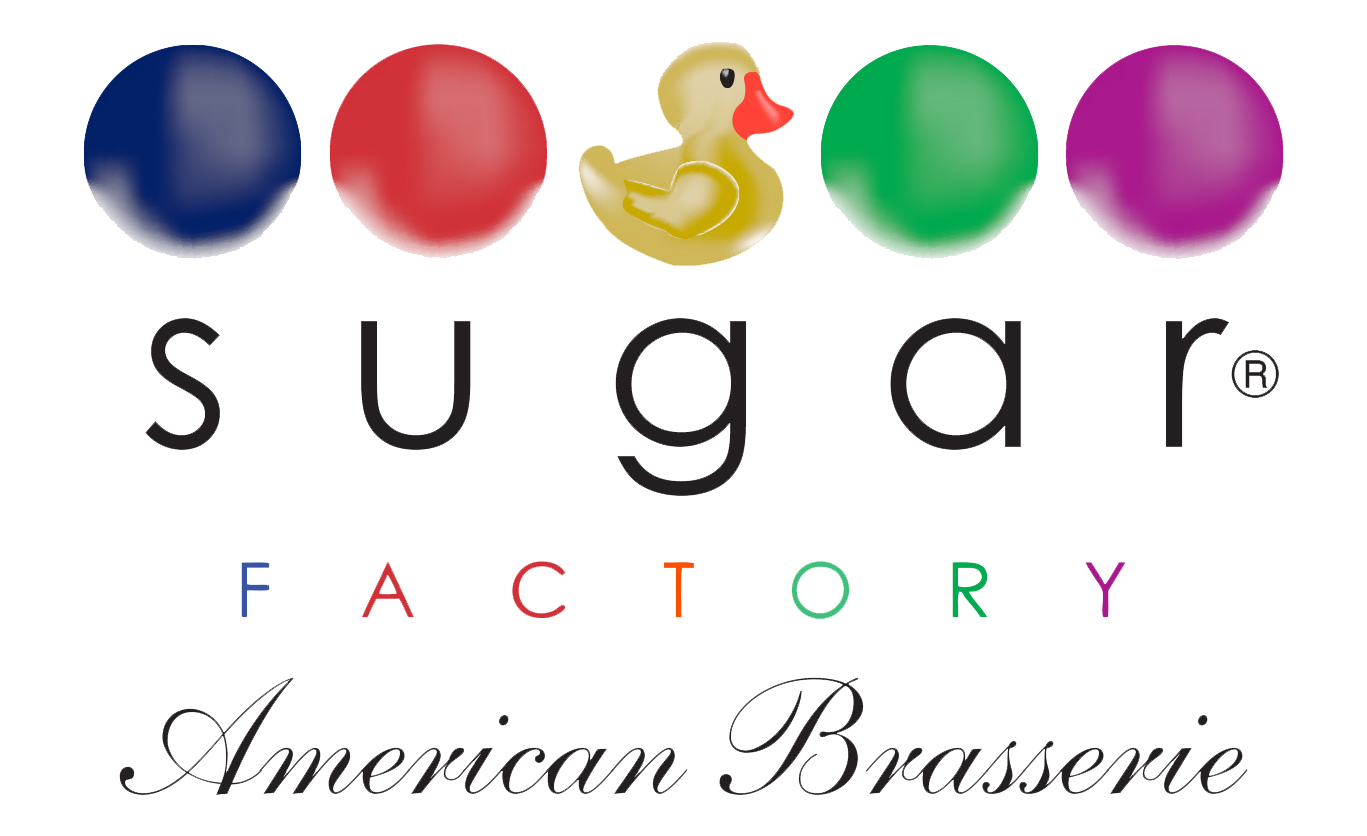 332.239.5498
Brunch Menu Saturday & Sunday
Room Service Breakfast Monday - Friday
Breakfast in Restaurant Monday - Friday