About the Casino and Genting
Resorts World New York City
Resorts World New York City (RWNYC) is the only casino in NYC, offering over 6,500 Slot Machines and Electronic Table Games to 10 million guests annually. This property provides an unparalleled gaming and entertainment experience while generating over $3 billion for the State's education system. The property features two unique levels of gaming. Times Square Casino and Fifth Avenue Casino include several high-limit rooms for Platinum and Black Card members. Conveniently located minutes away from JFK Airport, it's easily accessible by the A Train, Q37 bus, and LIRR to Jamaica Station.
The Casino is operated by Genting New York LLC d/b/a Resorts World  New York City, a member of the Genting Group, a group of companies founded in 1965, operating destination resorts in Malaysia, Singapore, the Philippines, South Korea, the United Kingdom, the Bahamas, and the United States.
Genting and The Genting Group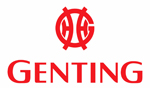 Genting is a member of The Genting Group, the world's largest Destination Resort operator with Resorts World branded properties in Malaysia, Singapore, Manila, and New York City. In addition to Destination Resorts, the Genting Group has global investments in plantations, power generation, oil and gas, real estate, cruise, leisure, and other industries.
The Genting Group has five public companies listed on the stock exchanges of Malaysia, Singapore, and Hong Kong, with a combined market capitalization of US$45 billion. The Group employs more than 60,000 people worldwide while offering an unparalleled resort experience to over 50 million visitors a year worldwide.