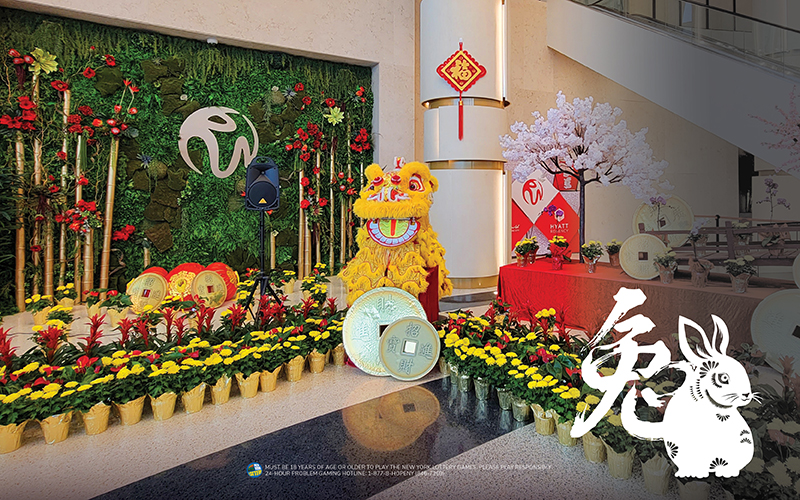 Year of the Rabbit – Lunar New Year Celebration
Monday, January 23 I 2pm - 3:30pm
Welcome the Year of the Rabbit at Resorts World!
Join our Lion Dance ceremony in the Grand Concourse of the Hyatt Regency at JFK Airport.
Red Envelope Giveaway by the Money God
2pm – 3:30pm
Print your voucher at any red kiosk to receive a red envelope* from the Money God.
*Limited to the first 250 redemptions.
See complete rules