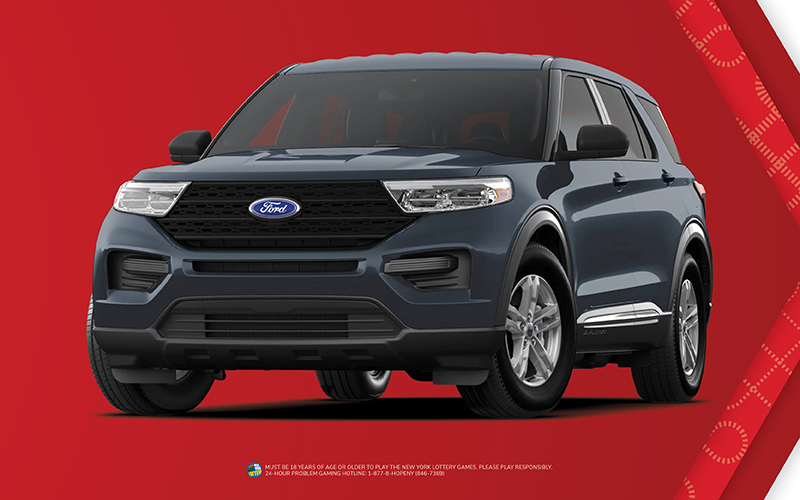 First Night Ford Explorer XLT Giveaway
Start of 2023 with a brand new car!
Earn one entry for every 100 points earned in the month of December to win a brand new Ford Explorer XLT!
Earn a mystery amount of bonus entries on Mondays in December.
Earn DOUBLE entries every Sunday in December.
Print your earned and bonus entries at any 2nd Floor slot machines the same day they are earned. Drop your entries at the drum in front of Bar 360 beginning at 4pm on Sunday, January 1!
See complete rules