Gumbo Coalition University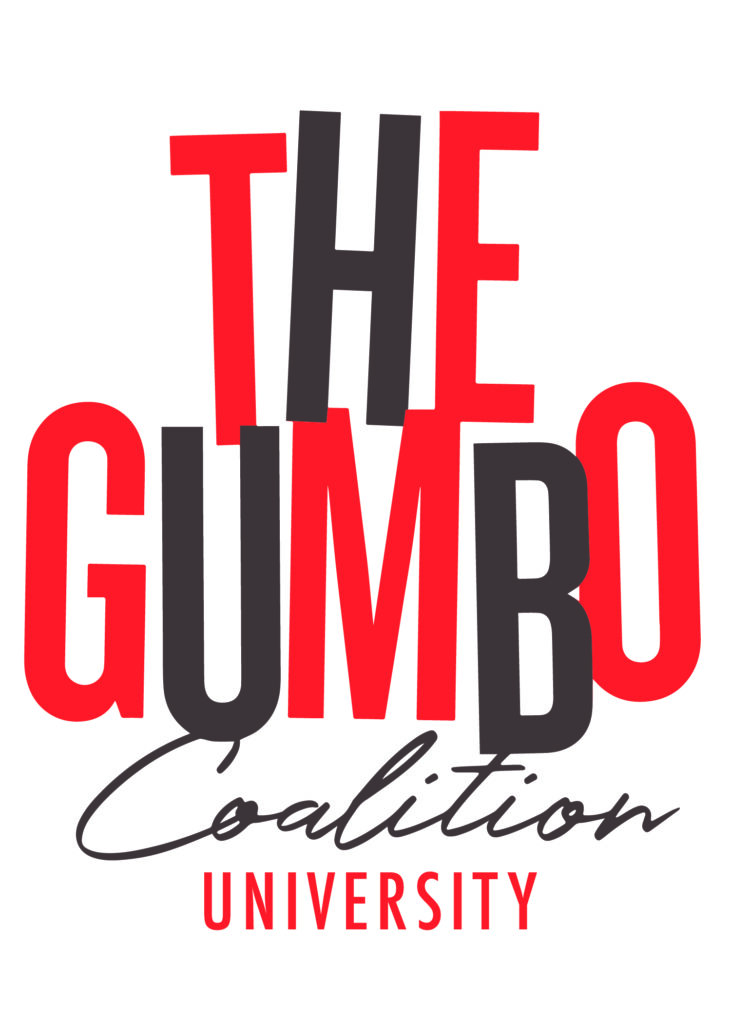 The Gumbo Coalition University is a twelve-week virtual mentorship program sponsored by Resorts World New York City. The program brings students face to face with recognized leaders across business, media, and the non-profit world. Over the course of the program, students learn the attributes of a transformative leader, how to build consensus, and how to make decisions under pressure through immersive discussions and exercises. Upon completion of the program, students receive a $500 scholarship.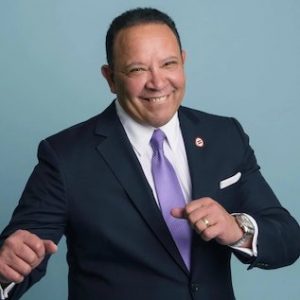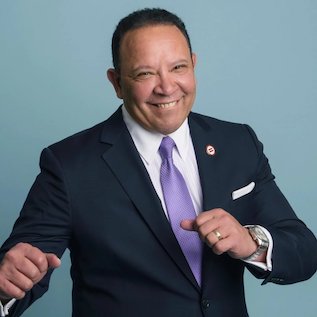 The program is inspired by renowned civic leader Marc Morial and the leadership lessons from his first book, The Gumbo Coalition (Harper Collins Publishers/One Street Books). Marc Morial is the President of the National Urban League, the nation's largest civil rights and urban advocacy organization. As former Mayor of New Orleans from 1994 to 2002, Morial restored confidence in public office by promoting police reform and reducing crime rates.
"To be a great leader you must be able to unite people from all backgrounds with seemingly competing agendas to come together with a common cause" – Marc Morial
Congratulations to the Gumbo Coalition University Class of 2022!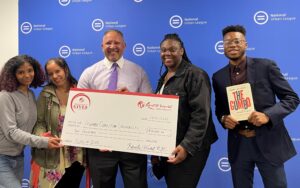 The Gumbo Coalition University Class of 2022 came to an end with an in-person/virtual graduation ceremony at the National Urban League headquarters.  Resorts World New York City rewarded the twenty graduates with a $500 scholarship.
Cheyney University
Amadou Jalloh
Clark Atlanta University
Deasia Mears
Marist College
Alera Jicha
Anisa Williams
Caroline Kirsten
Franciluz Lizardo
Kayla Dixon
Phiya Walker
Shemar Phillip
North Carolina Central University
Kaia Evans
Kamakshi Velamuri
Lanise Washington
Southern University at New Orleans
Brittany Thorton
St. John's University
Alexa Sondey
Lily Nguyen
University of Lynchburg
Shadaya Cooper
Voorhees College
Bernyla Sparks
York College
Aarti Maharaj
Ayoola Ajayi
Dara Mohan
Maya Jacob
Natali Guaman
Nicole Wayne
New Applicants are welcome to apply in September 2022, for the following Gumbo Coalition University Class!
2022 SESSION LECTURERS: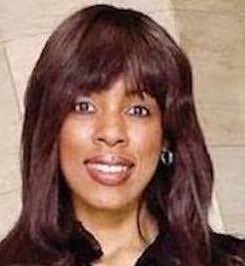 Lavaille Lavette is a best-selling author and editor of numerous books, including New York Times bestsellers.  She is the author of the best- selling children's book series, Steve Harvey presents The Adventures of Roopster Roux and The Adventures of Roopster Roux sports series. The Roux series has received numerous accommodations from cities around the USA and the first-ever convenience store/gas station with a literacy focus "The Roux" launches in Chicago summer 2021, The Roux Store . With a Master's in Education, Lavaille has worked as an investment broker, school teacher, school district administrator, speechwriter, marketing executive and served as special advisor to former US Secretary of Education, Dr. Rod Paige, (US Department of Education 2001 – 2005). She is the author of  the upcoming book; Ebony: Covering Black America, February 2, 2021. (Rizzoli USA / Ebony (02-02-21) Lavaille is President and Publisher of the imprints One Street Books, Ebony Books, and Every Child Is An Author Publishing.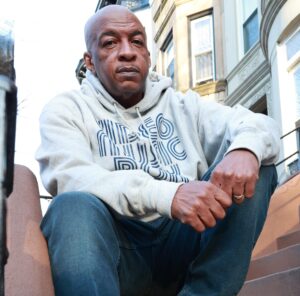 Ralph McDaniels, also known as "Uncle Ralph" is a DJ/VJ, and music video director.  Video Music Box is a television program and major accomplishment of his, showcasing the Golden Age of Hip Hop from 1982-1996. Video Music Box is considered revolutionary featuring influential rappers during their prime, such as Jay-Z, Notorious B.I.G, Nas, and L.L Cool J. In 1995, Billboard magazine awarded Video Music Box as the Best Local R&B/Hip-Hop Regional Show. The show was voted as the Top-10 Greatest Hip Hop TV Moments by VH1 in 2003.  In 1985, McDaniels became the first to broadcast Fresh Fest. Video Music Box featured this Hip Hop concert, consisting of hip-hop icons such as Run D.M.C., LL Cool J, Whodini, and many other talented artists. Through the power of broadcasting, Video Music Box is responsible for over 10,000 people becoming registered voters in New York City. The New York radio station, Hot 97 added McDaniels to their team as an on-air personality host for a hip-hop radio show back in 1997. Within the Tri-State area Hot 97 reached over 6 million listeners. McDaniels continues to increase his list of achievements by becoming a consultant and visual producer for the Queens Library system. He successfully programed over 50 branches. To many artists McDaniels is seen as a pioneer highlighting  hip-hop/rap music when it first began as an organic underground culture of New York City. "You're Watching Video Music Box" the 2021 documentary on McDaniels premiered on Showtime featuring  celebrities who honored his influence in media, leadership and cultural identity.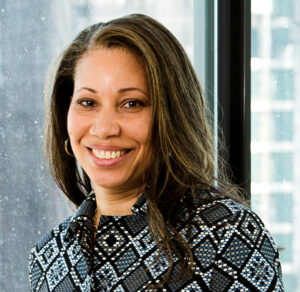 Hope Knight is the acting Commissioner, President & CEO-designate of Empire State Development appointed by New York Governor, Kathy Hochul in October 2021. Prior to being appointed Ms. Knight served as President & CEO of the Greater Jamaica Development Corporation, one of the nation's first community development corporations. In that capacity, she has advanced economic growth, community-building and sustainable real estate development revitalizing and strengthening the Southeast Queens region. Former New York City Mayor Bill de Blasio, appointed Ms. Knight as Commissioner on the New York City Planning Commission. Prior to leading the Greater Jamaica Development Corporation, she was the Chief Operating Officer of the Upper Manhattan Empowerment Zone overseeing over $150 million in investments, leveraging over $1 billion in private capital, and working on projects such as the East River Plaza, the Victoria Theater & Hotel and Potamkin East Harlem. She also served as the Vice President for Morgan Stanley in the Institutional Equities Division, as well as Vice President of Strategic Planning and E-Commerce in Japan. Earlier in her career, Ms. Knight worked in New York City government and for Accenture. Ms. Knight holds a BA from Marymount Manhattan College and an MBA from the Graduate School of Business of the University of Chicago.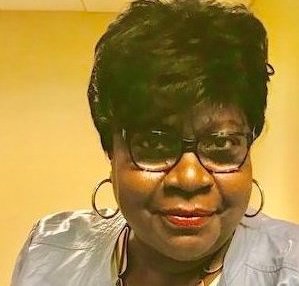 Elinor Jackson, Ed.D is an expert advisor with more than 25 years of experience in applied research, analysis, and evaluation; governance; institutional strengthening; and leadership.  She has extensive experience in business development and program management. Dr. Jackson has provided leadership, analysis, coordination, and decision-making support on a wide range of Agency policies, strategy, plans, programs, and key initiatives. At the federal level, Dr. Jackson has managed projects for the U.S. Department of Education, the U.S. Department of Health and Human Services', Office of Community Services, the Administration for Native American (ANA) Social and Economic Development, and the Office of Head Start.  She has more than a decade of experience designing, implementing, and managing rigorous research studies and evaluations at the local-, state- and national- level in several social science areas including education and justice.  Internationally she served as the Special Advisor to NGO Ambassador to the United Nations, Dr. Allison Wiley. She also served as Vice President Concept Development, Daymond John Center for Entrepreneurship (Daymond John in collaboration with the 86400 Foundation and Regent University). Jackson holds an Ed.D. in educational leadership from the University of Phoenix, specializing in evaluation and research; a M.A. in early childhood education from the University of Phoenix and a B.S. in Education (Math and Science)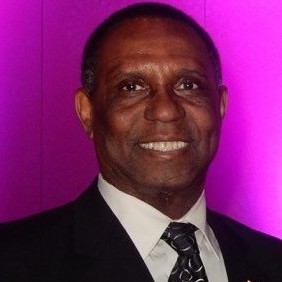 Cedric Dew serves as the Senior Executive Director of the Jamaica YMCA/Transitional Housing. He has supervised day-to-day operations of the Jamaica YMCA since 2004, after serving as the Branch's Associate Executive Director since 2002. Cedric's extensive career spans more than two decades in public service, stemming from a deep passion for youth development through sports. Prior to the YMCA, Cedric served in a variety of positions in the Madison Square Garden Boys & Girls Club following positions as Program Director for Elmcor Youth & Adults activities and Sports Coordinator for the National Pro-Am City Leagues. Cedric was twice named "Black Man of Distinction" for his work with youth in East Flatbush by then-State Senator and former Brooklyn Borough President Marty Markowitz. In 2013 he was also named "Man of Distinction" by Councilman Leroy Comrie for his outstanding work in the Jamaica Community and in 2014 received the "Beacon of Light Award" from Sigma Gamma Rho Sorority, Inc. and The Seven Roses Legacy Foundation. He currently and has for the past 7 years, serve on the Queens Borough President's African American Heritage Committee; York College Auxiliary Board; and Vice President of IAABO Board 42.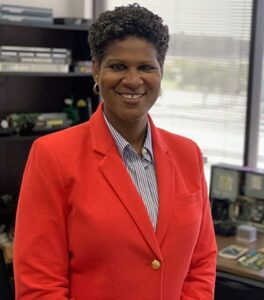 Stephanie Boutte is the President of Houston's Training and Education Center (HTEC) beginning in 1998. This is where she developed high demand training programs to cater to distressed communities or "underestimated communities". In addition to being president of HTEC, she is the founder of HTEC Accreditation and Compliance Consultants. With 26 years of experience in the Vocational Training Industry Ms. Boutte gained national recognition by, helping communities become self-sufficient through high demand training programs and employment. Her popularity increased after developing training programs for students to avoid debt caused by student loans. Ms. Boutte didn't stop there. Ternion Training and Education Center on Toledo Campus became another start-up school she used to change the industry. Prior to the accomplishments previously mentioned, she graduated from Northwestern State University with a BS degree. Her experience includes, formulating start-up careers schools, curriculum development, and writing policy and procedures for programs all across the United States. Volunteering her time to assist with GED adult literacy programs and after school readings are personal goals she hopes to obtain.