Gumbo Coalition University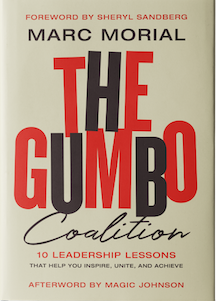 The Gumbo Coalition University is an intensive six-week mentorship program led by Marc Morial. Named after his first book, The Gumbo Coalition (Harper Collins Publishers / One Street Books), this interactive lecture series will teach students how to build a team, inspire others, and embody leadership through action. Members will also receive a $500 scholarship sponsored by Resorts World Casino NYC.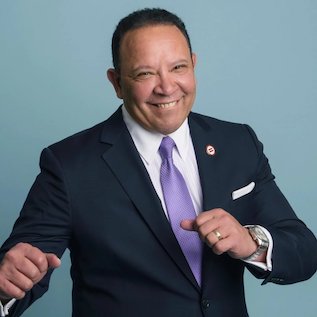 "To be a great leader you must be able to unite people from all backgrounds with seemingly competing agendas to come together with a common cause" – Marc Morial

MARC H. MORIAL is President and CEO of the National Urban League (NUL), the nation's largest historic civil rights and urban advocacy organization. As Mayor of New Orleans from 1994 to 2002, Morial oversaw many improvements during his terms, including crime reduction, police reform, and the passing of a significant bond issue. Since his appointment to the NUL in 2003, Morial's Empowerment Agenda has worked to reenergize the League's diverse constituencies, to build on the strength of its nearly one-hundred-year-old legacy, and to increase its profile both locally and nationally.
Welcoming the Inaugural Class Of the Gumbo Coalition University of 2021:
Monette Bovell, Metropolitan College of New York
Cristie Cang, Metropolitan College of New York
Nicole Davis, Metropolitan College of New York
Terrence Echols, Marist College
Ronald Jean-Charles, Purchase College
Jaspreet Kaur, Pace University
Silvina Martinez, New York City College of Technology
Kaylin Moss, Marist College
Bibi Rozario, New York City College of Technology
Kimberly Tyre, Metropolitan College of New York
LECTURERS: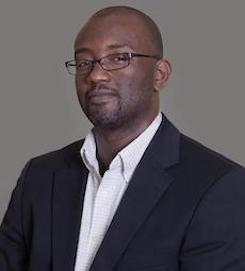 Aswad Walker is a lecturer in the University of Houston's African American Studies Program; associate pastor of the Shrine of the Black Madonna; associate editor for the Defender Network; and former associate director of Texas Southern University Urban Research and Resource Center.  Currently, Aswad represents the Shrine as a member of the Emancipation Economic Development Council's Faith in Action Work Group—a 3rd Ward-based (Houston) group that seeks to fight against gentrification while uplifting and empowering 3rd Ward residents, businesses and institutions.  He is the author of several books including most recently, Stand Your Ground and Annual 0-1.  Aswad earned his Master of Divinity from Emory University's Candler School of Theology in 1998. He is also a recipient of the Dr. Woodrow Smith Community Service Award and a Founding Vice President of the Sankofa Academy Public Schools, Inc. board.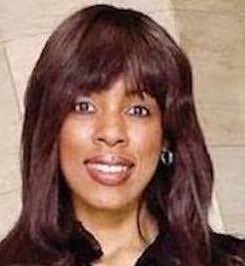 Lavaille Lavette is a best-selling author and editor of numerous books, including New York Times bestsellers.  She is the author of the best- selling children's book series, Steve Harvey presents The Adventures of Roopster Roux and The Adventures of Roopster Roux sports series. The Roux series has received numerous accommodations from cities around the USA and the first-ever convenience store/gas station with a literacy focus "The Roux" launches in Chicago summer 2021, The Roux Store . With a Master's in Education, Lavaille has worked as an investment broker, school teacher, school district administrator, speechwriter, marketing executive and served as special advisor to former US Secretary of Education, Dr. Rod Paige, (US Department of Education 2001 – 2005). She is the author of  the upcoming book; Ebony: Covering Black America, February 2, 2021. (Rizzoli USA / Ebony (02-02-21) Lavaille is President and Publisher of the imprints One Street Books, Ebony Books, and Every Child Is An Author Publishing.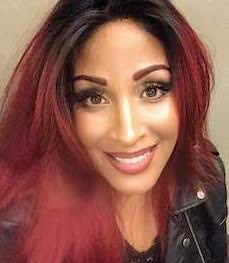 Silvia Mathis is the Founder of the multi-media production company, Punkin Pictures, with current projects at Hallmark, Amazon, Warner Brothers and HBO Max. With over thirty years of professional experience, and a reputation for excellence in leadership, her executive leadership positions include COO of the TreImage, SVP of Original Programming for XOD and CEO of SILCO Productions in partnership with MGM.  She has appeared in many film, stage, and television productions, including the critically acclaimed film 'Screen Door Jesus', 'City Girls' for (UPN), and Walker Texas Ranger as Alfree ultimately repressing her starring role in the spin-off 'A Woman's Place' (CBS). Silvia currently serves as Head of Development for One Street Books and One Street Media.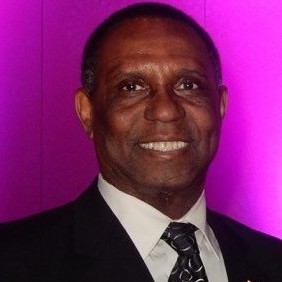 Cedric Dew serves as the Senior Executive Director of the Jamaica YMCA/Transitional Housing. He has supervised day-to-day operations of the Jamaica YMCA since 2004, after serving as the Branch's Associate Executive Director since 2002. Cedric's extensive career spans more than two decades in public service, stemming from a deep passion for youth development through sports. Prior to the YMCA, Cedric served in a variety of positions in the Madison Square Garden Boys & Girls Club following positions as Program Director for Elmcor Youth & Adults activities and Sports Coordinator for the National Pro-Am City Leagues.
Cedric was twice named "Black Man of Distinction" for his work with youth in East Flatbush by then-State Senator and former Brooklyn Borough President Marty Markowitz. In 2013 he was also named "Man of Distinction" by Councilman Leroy Comrie for his outstanding work in the Jamaica Community and in 2014 received the "Beacon of Light Award" from Sigma Gamma Rho Sorority, Inc. and The Seven Roses Legacy Foundation. He currently and has for the past 7 years, serve on the Queens Borough President's African American Heritage Committee; York College Auxiliary Board; and Vice President of IAABO Board 42.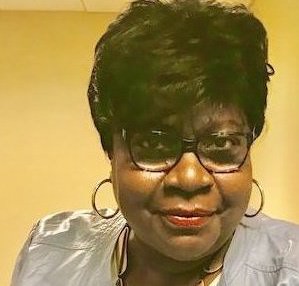 Elinor Jackson, Ed.D is an expert advisor with more than 25 years of experience in applied research, analysis, and evaluation; governance; institutional strengthening; and leadership.  She has extensive experience in business development and program management. Dr. Jackson has provided leadership, analysis, coordination, and decision-making support on a wide range of Agency policies, strategy, plans, programs, and key initiatives. At the federal level, Dr. Jackson has managed projects for the U.S. Department of Education, the U.S. Department of Health and Human Services', Office of Community Services, the Administration for Native American (ANA) Social and Economic Development, and the Office of Head Start.  She has more than a decade of experience designing, implementing, and managing rigorous research studies and evaluations at the local-, state- and national- level in several social science areas including education and justice.  Internationally she served as the Special Advisor to NGO Ambassador to the United Nations, Dr. Allison Wiley. She also served as Vice President Concept Development, Daymond John Center for Entrepreneurship (Daymond John in collaboration with the 86400 Foundation and Regent University). Jackson holds an Ed.D. in educational leadership from the University of Phoenix, specializing in evaluation and research; a M.A. in early childhood education from the University of Phoenix and a B.S. in Education (Math and Science)