Red Wall Art Gallery
Due to current construction, the Resorts World Red Wall Art Gallery is currently closed. We look forward to bringing our Red Wall Art Gallery back to a new location. Stay tuned for future updates!
The Resorts World Red Wall Art Gallery was created in 2012 to showcase work by aspiring and local artists, photographers and textile makers, in conjunction with community arts organizations. The Red Wall Art Gallery is an extension of our commitment to support economic development in the community, and to work with local cultural organizations to expose arts and culture to our audience. The gallery, located in a prime viewing area on two floors of the casino, can be viewed by more than 10,000 visitors per day.
For the opportunity to be showcased in this unique gallery space, please send a proposal and work sample to media@rwnewyork.com.
View Recent Galleries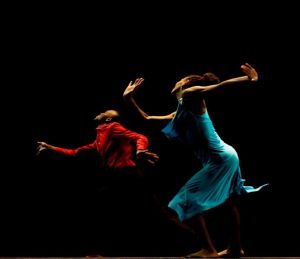 "Movement in Space" by Lisa D. Wade will be exhibiting on the Red Wall Art Gallery throughout the month of October. Lisa D.Wade is an emerging photographer from Queens. Wade photographed the dancers at the Vissi Dance Theater, capturing their movement and the juxtaposition of their bodies and the space surrounding them.