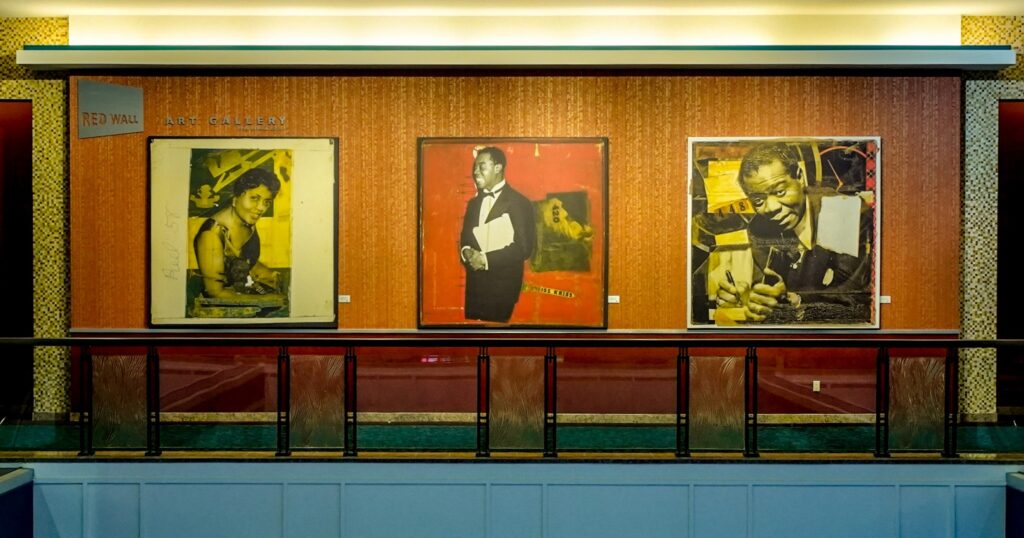 The Red Wall Art Gallery has re-opened after two years with an exciting collaboration with the  Louis Armstrong House Museum!
The "Louis Armstrong, Collage Artist" exhibition features a collection of rare, never-before-seen art created by the jazz legend Louis Armstrong. Personal photographs and clippings are pieced together to form stories of his own. Some of the collages include famous jazz musicians such as, Ella Fitzgerald, Duke Ellington, Count Basie and Pearl Bailey.
The exhibition is free to the public and will be on display for the month of June!