Bill Parry| August 10, 2022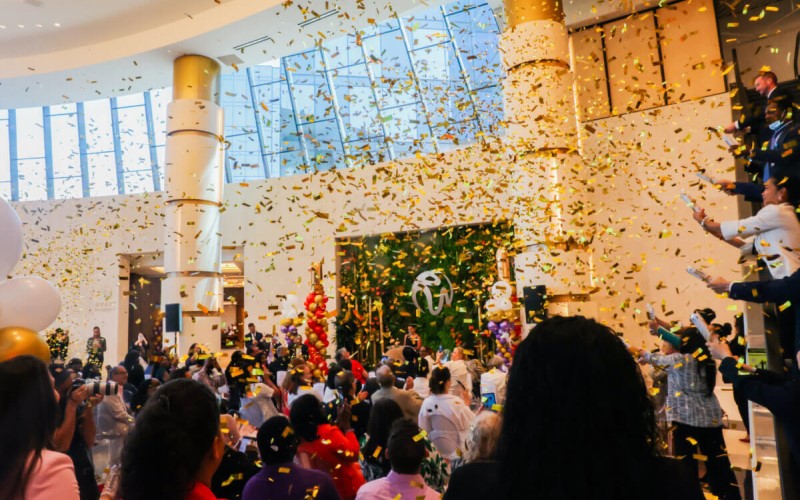 Golden confetti rained down on elected leaders and dignitaries who gathered in the grand lobby Wednesday morning, Aug. 10, to celebrate the one-year anniversary of Hyatt Regency JFK Airport at Resorts World New York City (RWNYC).
The eight-story Hyatt Regency hotel, with its 400 residential-inspired guest rooms and premium suites, was hailed as vital to expanding economic opportunities and contributing to the social fabric of Queens since it opened last August.
"We've had the honor of hosting guests from all over the world over the last year, some who believe this might be JFK's best airport hotel ever, and call us biased, but we have to agree," said Robert DeSalvio, President of Genting Americas East, which operates Resorts World New York City. "We couldn't ask for better partners than Hyatt Hotels, who helped us to bring our long-time vision for the property to life. As we continue to explore new opportunities, we believe more travelers will take advantage of our world-class resort experience as we look to add more exciting amenities in the coming years."
The addition of the hotel created as many as 500 good-paying careers in southeast Queens, a region of the borough that was impacted by the COVID-19 economic downturn.
"The increased tourism the hotel has brought to our community has grown our local economy and given Queens residents jobs that are much needed after the massive disruption in the job market brought about by the pandemic," Councilwoman Joann Ariola said. "This hotel quickly made Resorts World even more of a must-see destination in Queens."
Since opening in 2011 at 110-00 Rockaway Blvd., Resorts World has generated more than $3 billion for the state's education system after Genting spent more than $700 million to enhance the existing Aqueduct grandstand to become a leading entertainment destination.
State Senator Joseph Addabbo, who chairs the Senate Racing, Gaming and Wagering Committee, has advocated for Resorts World to get one of the three full-casino licenses that will be awarded to Downstate New York. A full casino license means that in addition to its 6,500 slots and electronic table games, Resorts World would be able to introduce live dealers at table games such as poker, blackjack, and roulette on two levels of gaming space.
"Resorts World New York City continues to deliver on its promise to create jobs for Queens residents," Addabbo said, adding that the hotel has made the economic engine even more formidable. "This addition also introduced more people from around the world to my home borough. I look forward to Resorts World's continued contributions to New York's economic recovery and can't wait to see what's next for the property."
The hotel was the first 4-star property to open in southeast Queens in more than 50 years. Amenities at the hotel include the Sugar Factory restaurant, a fitness center, state-of-the-art conference and meeting spaces, retail shops, and an additional gaming area.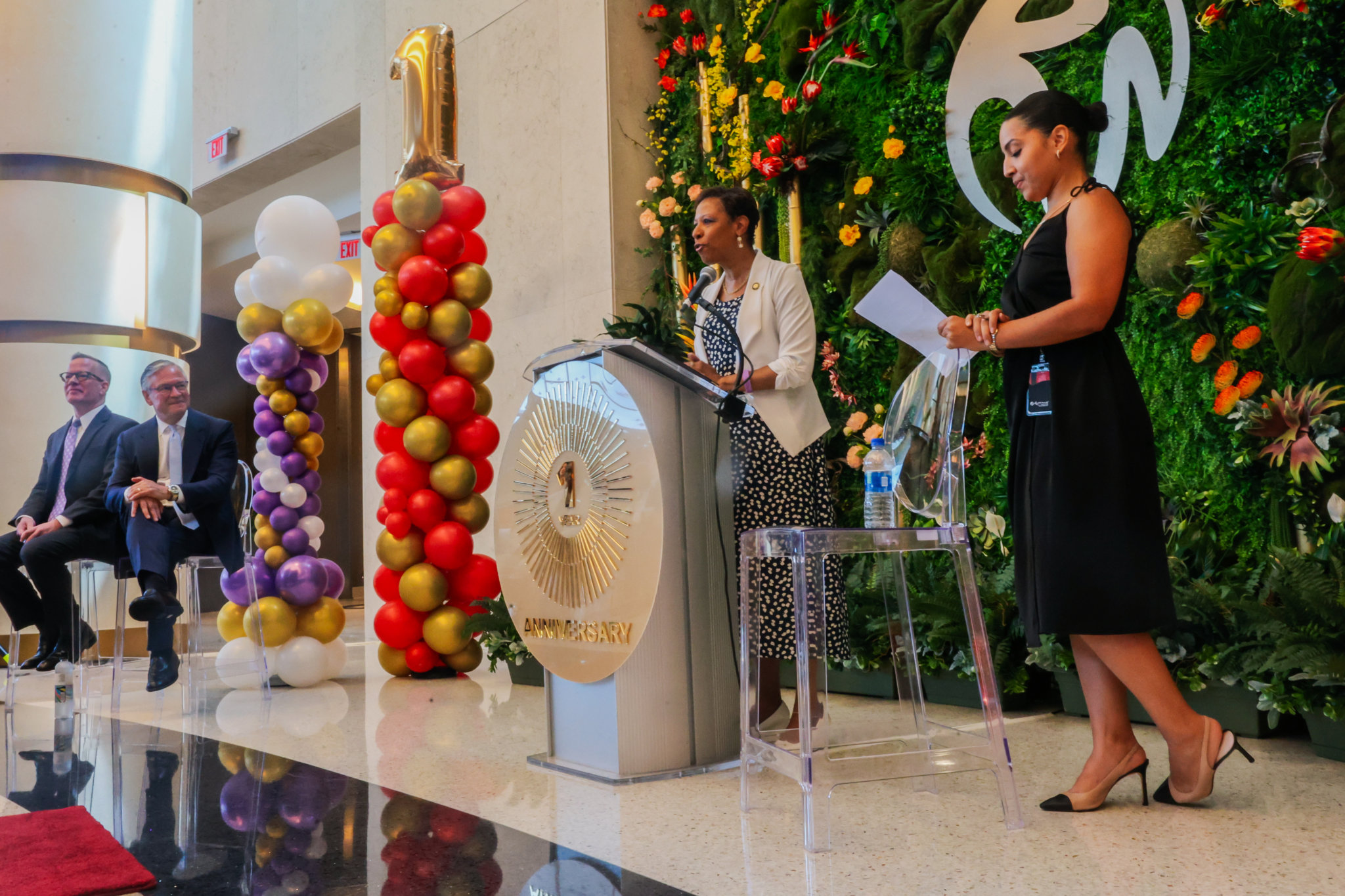 "This has been a fantastic addition to Queens," Assemblywoman Stacey Pheffer Amato said. "To have a hotel like this where visitors can stay and easily access all our borough has to offer, from its diverse neighborhoods to cuisines from around the world, to our beaches and our parks is exactly what we needed."
Hyatt Regency JFK Airport at Resorts World New York City was recognized in its first year by the Queens Chamber of Commerce's Building Recognition Awards, spotlighting excellence in the design and construction of building and building projects contributing to the architectural betterment of the Queens community. It also took home the Best New Construction and Interior Design in the hotel category.
"As we celebrate the hotel's first anniversary, we also celebrate the hotel's responsible and empathetic hospitality that delivers a value-driven guest experience at the highest level," said Richard Ross, Regional VP, Franchise Field Operations, World of Hyatt. "This enthusiastic and proud delivery of care aligns with the quality our guests expect from the Hyatt Regency brand, and we encourage guests traveling to New York City — whatever the occasion or budget — to indulge in a stay at Hyatt Regency JFK Airport at Resorts World Casino."
For this article visit QNS.com